I am a terrible shopper.

It is simply not my favorite thing to do.

I am, however, a good sleeper.

Those two traits combined make me a lousy Black Friday participant!

I can count on half of one hand the times I have physically participated in Black Friday shopping.

I do love a good deal and I love shopping online, so I thought I would share some online Black Friday Deals with you!
For the Reader on your list –
I am offering FREE SHIPPING in my Etsy shop and because I am lazy I will activate the coupon sometime Thursday evening before I go to sleep and it is good through Cyber Monday.

You won't have to wait until midnight to get a deal.

It is good on anything in the shop, including pre-ordered copies of TheHard Run: Painful Lessons from a Running Granny.
Use Coupon Code Ship4Free
For the Homemaker on your list –
Bedhead Designs is offering 30% off everything In Stock with a FREE ruffle pillow going to the first five (5) customers!
Use Coupon Code BLACKFRIDAY30
For the Pack Rat on your list -
Notverydomestic is offering FREE SHIPPING on orders over $30. Good midnight Thursday through midnight Monday. These bags come in three sizes and fit comfortably over the shoulders. Great for stowing snacks and toys for the little ones on road trips, or for keeping shoes, makeup and hair items, or lingerie packed neatly inside luggage. Kids love having their own back pack and it helps lighten the load for mom!
Donetta Loya is offering great deals on her books. Visit her blog, Welcome to Donetta's World, to find all her Black Friday offers and reduced shipping costs!
While you are browsing stop by Mike Watson Designs. Mike offers FREE SHIPPING on every item every day! Find unique jewelry items for the rock hound on your list!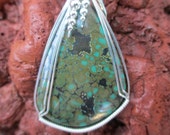 Enjoy your Black Friday and Cyber Monday shopping from the comfort of your own home! That's my favorite way to shop!
Have a great Thanksgiving week and, as always ...